<!-3-Body>

<!- start the page here>

Blossom Hill Mill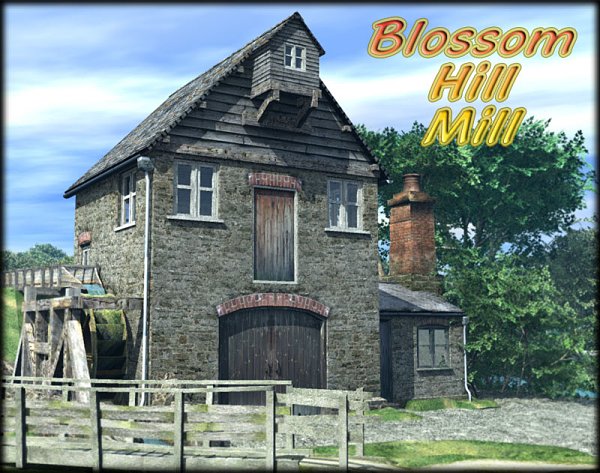 ---
A lovely old stone watermill with weatherboarding. The waterwheel is powered by a wooden overchute, typical of NE USA and many parts of Europe. The overchute can be hidden/deleted, so you can create a watermill with under-race water supply. The doors can be opened, and the small ground section supplied can be deleted for you to create your own outside area.
---
To purchase this product, please use one of the links below:

Poser Format:
Downloadable File Size: 9.46mb(approx.)
---
Vue Format:
Downloadable File Size: 9.87mb(approx.)
Please note: Each store shown above has different policys and practices with avaliablity, pricing and refunds. So please check your order carefully before purchasing, especially when choosing a format.
---

.: Additional Product Images :.



<!- stop the page here> <!end of the page area>

<!-3-Body-stop> <!-4 Table Returns>