<!-3-Body>

<!- start the page here>

Tower Crane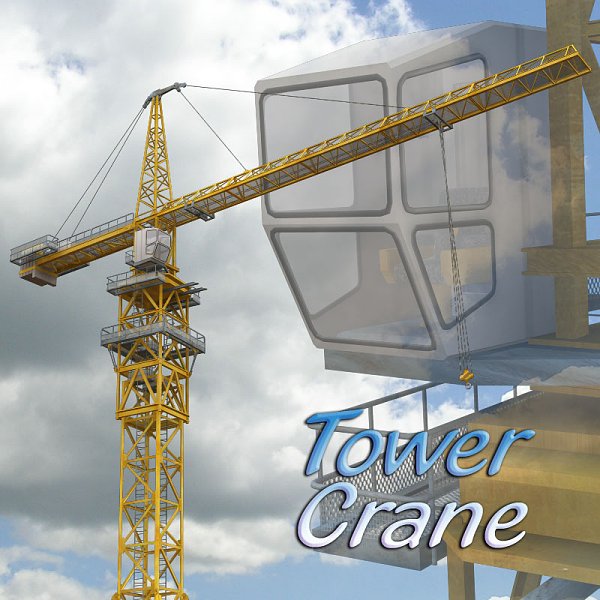 ---
For a realistic modern city scene, you need tower cranes on the skyline.

All versions come with the usual highly quality textures, and the cab has a seat with joystick controller,

The Poser version loads with one click as a parented prop, and the sectional design allows you to increase the height of the tower by adding more mid sections. The top part has named dials allowing you to rotate the correct parts. Plus 2 hook morphs are provided to allow you to position the hook Backwards/Forwards and Up/Down, perfect if you like to create animations.

The Vue version has 4 additional vobs for putting the hook in 4 other positions

To see the model in action, see the video on: YouTube

Or to see the model in all it's detail click here to view a large image.
(Note some browsers may resize).
---
To purchase this product, please use one of the links below:

Poser Format:
Downloadable File Size: 4mb(approx.)
---
Vue Format:
Downloadable File Size: 4mb(approx.)
Please note: Each store shown above has different policys and practices with avaliablity, pricing and refunds. So please check your order carefully before purchasing, especially when choosing a format.
---

.: Additional Product Images :.



<!- stop the page here> <!end of the page area>

<!-3-Body-stop> <!-4 Table Returns>