<!-3-Body>

<!- start the page here>

The Kroluk Distillery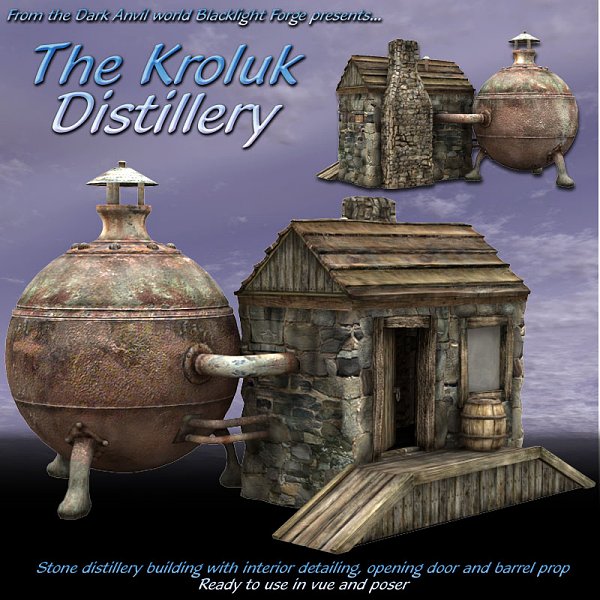 ---
Constructed from a sketch concept by fantasy designer Joe Bailey, The Kroluk Tavern perfectly compliments 'The Kroluk Tavern and Stables'

This building is also our first to include interior detail, so lets see what imaginative renders you can brew up!

For applications other than poser and vue, the building can be loaded from one complete *.obj file, or you can load the individual parts.
---
To purchase this product, please use one of the links below:

Poser Format:
Downloadable File Size: 5.19MB(approx.)
---
Vue Format:
Downloadable File Size: 17.55MB(approx.)
Please note: Each store shown above has different policys and practices with avaliablity, pricing and refunds. So please check your order carefully before purchasing, especially when choosing a format.
---

.: Additional Product Images :.



<!- stop the page here> <!end of the page area>

<!-3-Body-stop> <!-4 Table Returns>