<!-3-Body>

<!- start the page here>

Dragon Fort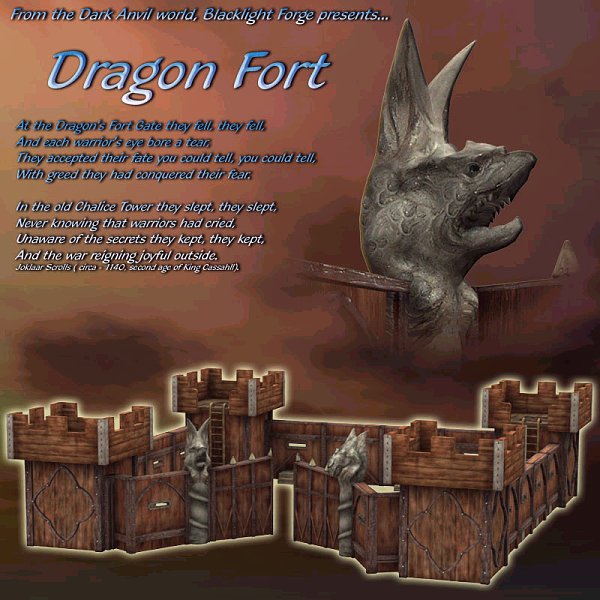 ---
The Dragon Fort is a modular designed wood fort. The construction allows you to easily assemble different layouts. Making the fort modular also allows you to only load the parts you see, saving on valuable resources at render time.

For your convenience, there is a pre-assembled layout included.

The gates are separate objects, so you can load them independently and hinge them in any application.
---
To purchase this product, please use one of the links below:

Poser Format:
Downloadable File Size: 22.96 MB(approx.)
---
Vue Format:
Downloadable File Size: 31.4MB(approx.)
Please note: Each store shown above has different policys and practices with avaliablity, pricing and refunds. So please check your order carefully before purchasing, especially when choosing a format.
---

.: Additional Product Images :.



<!- stop the page here> <!end of the page area>

<!-3-Body-stop> <!-4 Table Returns>