<!-3-Body>

<!- start the page here>

Dragon's Tower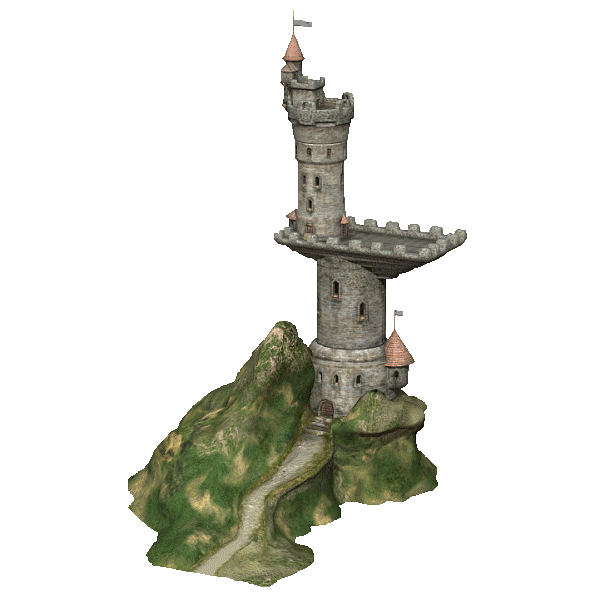 ---
From the Dark Anvil world concept artwork by Joe Bailey, this magnificent tower reaches far into the sky, where the dragons can land to feed on prisoners flesh and bow to their masters.

The model features lots of details to discover including opening doors. The terrain model is mapped separately, making it easy to match it to your surrounding rock material in Vue5, or software that can import *.obj files.
---
To purchase this product, please use one of the links below:

Poser Format:
Downloadable File Size: 10.7MB(approx.)
---
Vue Format:
Downloadable File Size: 12.2MB(approx.)
Please note: Each store shown above has different policys and practices with avaliablity, pricing and refunds. So please check your order carefully before purchasing, especially when choosing a format.
---

.: Additional Product Images :.



<!- stop the page here> <!end of the page area>

<!-3-Body-stop> <!-4 Table Returns>