<!-3-Body>

<!- start the page here>

Gravestones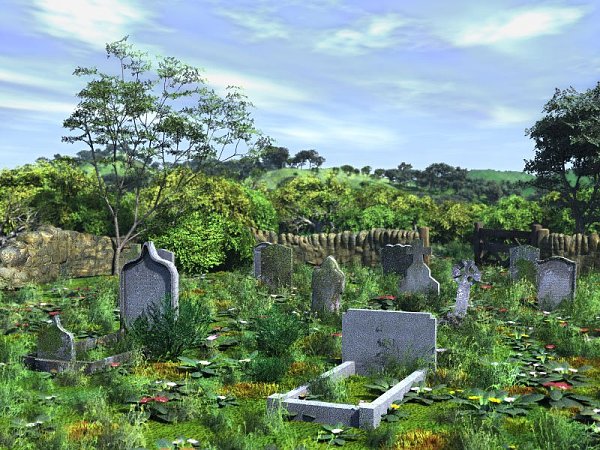 ---
Originally a gravestone was the stone lid of a stone coffin, the coffin itself or a stone slab that was laid over a grave. Though the most typical form is a simple upright slab placed at the head of a grave, very often decorated with memento mori (symbolic reminders of death).

Some graves have curb surrounds and foot markers, though these tend to be less common today as many cemeteries and churchyards have removed them to make cutting the grass easier.

This pack contains 12 gravestones from centuries old moss covered carved stones, through to a clean new grave surround. For some of the gravestones, if you type details onto the bump map and texture map you can achieve an effective engraved effect.
---
To purchase this product, please use one of the links below:

Poser Format:
Downloadable File Size: 6.73mb(approx.)
---
Vue Format:
Downloadable File Size: 6.18mb(approx.)
Please note: Each store shown above has different policys and practices with avaliablity, pricing and refunds. So please check your order carefully before purchasing, especially when choosing a format.
---

.: Additional Product Images :.



<!- stop the page here> <!end of the page area>

<!-3-Body-stop> <!-4 Table Returns>