<!-3-Body>

<!- start the page here>

Home Farm - Stables and Haystore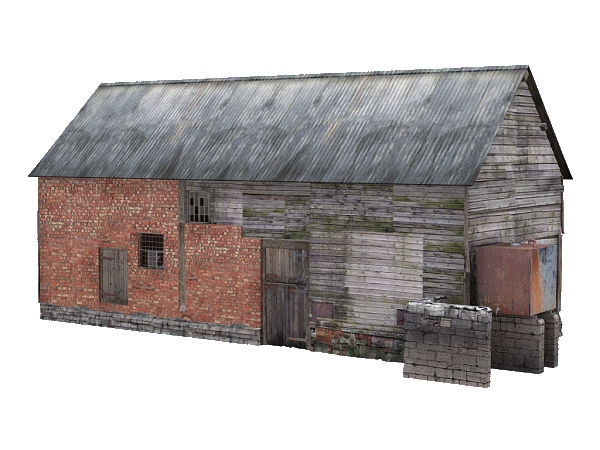 ---
Features a split stable door as the main entrance. To the left is a three-quarter height door for access to the hay storage area. The oiltank and the wall section are separate models that can be used independently, or removed from your scene.
Typical of the make-do and mend attitude of farmers, the building features features brick, stone, weatherboarding and corrugated metal surfaces.
---
To purchase this product, please use one of the links below:

Poser Format:
Downloadable File Size: 3.15mb(approx.)
---
Vue Format:
Downloadable File Size: 3.91mb(approx.)
Please note: Each store shown above has different policys and practices with avaliablity, pricing and refunds. So please check your order carefully before purchasing, especially when choosing a format.
---

.: Additional Product Images :.



<!- stop the page here> <!end of the page area>

<!-3-Body-stop> <!-4 Table Returns>