<!-3-Body>

<!- start the page here>

Hotel Room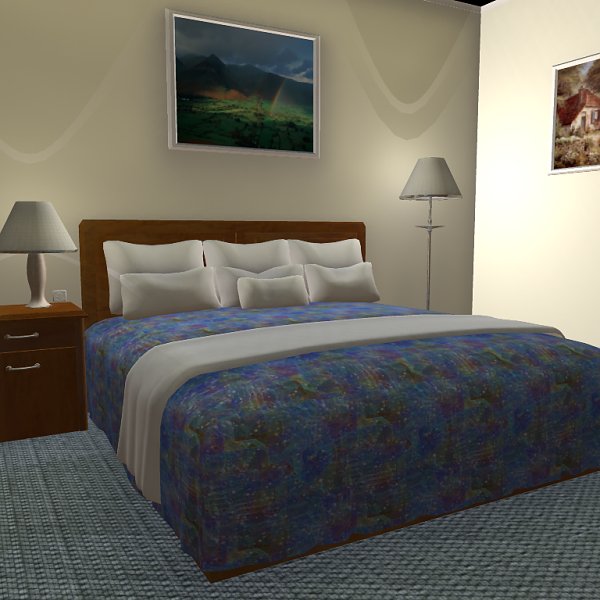 ---
An amazingly detailed Hotel Room with 38 seperate props with an inital one-click load and setup.

The room comes fully decorated with furniture, including carpet, bed, wardrobe with opening/closing doors, 3 chairs, chest of drawers, TV set with remote control, Mirror, Desklamp, Notepad, Desk, Pillows, Bed, Bedside Lamp, Ashtray, Bedside table, 2 wall mounted pictures, Pot Plant and Floor Lamp, Opening and closing curtains.

Plus theres a bathroom with opening/closing door bath, toilet, mirror, soap and soap dish, toiletrys,towels and towel rails. Or you open and close the curtains, and then open/close the scenic doors to stand on the balcony.

Note: Morphs are external and only operate in Poser 6 and Higher. All other props work within all versions of Poser and are totally moveable and deleteable.
---
To purchase this product, please use one of the links below:

Poser Format:
Downloadable File Size: 6.24MB(approx.)
---
Please note: Each store shown above has different policys and practices with avaliablity, pricing and refunds. So please check your order carefully before purchasing, especially when choosing a format.
---

.: Additional Product Images :.



<!- stop the page here> <!end of the page area>

<!-3-Body-stop> <!-4 Table Returns>