<!-3-Body>

<!- start the page here>

Autumn Maple Leaves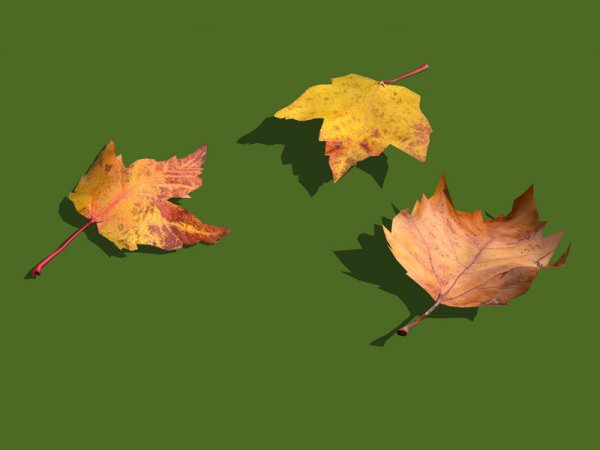 ---
3 accurately modelled and textured maple leaves showing 3 stages of autumn colour. These are Norway Maple leaves, common in Europe, though they are useful for many other tree varieties at a distance and fit well with the default Vue trees. Dot them around individually or add them to an ecosystem to give some real life to your autumn renders.
---
To purchase this product, please use one of the links below:

Vue Format: Downloadable File Size: 1.7mb(approx.)

Please note: Each store shown above has different policys and practices with avaliablity, pricing and refunds. So please check your order carefully before purchasing, especially when choosing a format.
---

.: Additional Product Images :.



<!- stop the page here> <!end of the page area>

<!-3-Body-stop> <!-4 Table Returns>