<!-3-Body>

<!- start the page here>

Moorings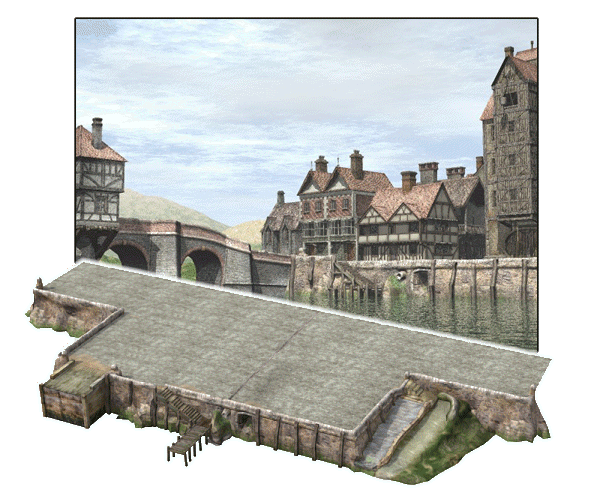 ---
This prop is a mooring, also known as a dockside. The model is designed as a base for you to place buildings on. Various parts on the model can hidden (or removed in the Vue version). For example the quay can be hidden so the Norsca Bridge can be put into this location as shown on the image above.

Please note : This prop does NOT include any other buildings, these are sold seperately.
---
To purchase this product, please use one of the links below:

Poser Format:
Downloadable File Size: 6.78MB(approx.)
---
Vue Format:
Downloadable File Size: 7.62 MB(approx.)
Please note: Each store shown above has different policys and practices with avaliablity, pricing and refunds. So please check your order carefully before purchasing, especially when choosing a format.
---

.: Additional Product Images :.



<!- stop the page here> <!end of the page area>

<!-3-Body-stop> <!-4 Table Returns>