<!-3-Body>

<!- start the page here>

Temple Ruins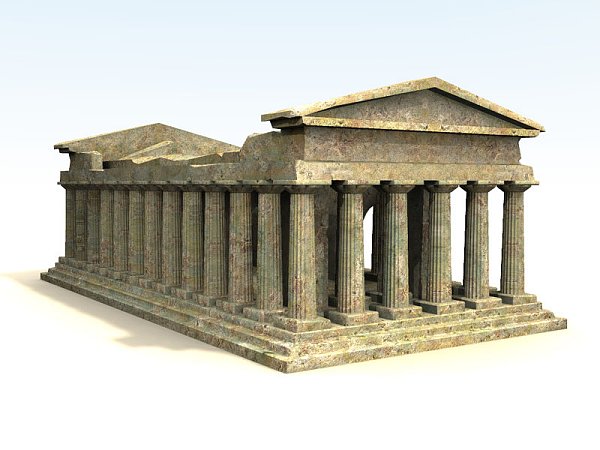 ---
A magnificent ruined temple. The roof has long since disappeared, but the columns remain, with a warn and chipped look. One single texture map so you can replace with any texture or shader. This handsome model will enhance any historical or fantasy render.
---
To purchase this product, please use one of the links below:

Poser Format:
Downloadable File Size: 14mb(approx.)
---
Vue Format:
Downloadable File Size: 20mb(approx.)
Please note: Each store shown above has different policys and practices with avaliablity, pricing and refunds. So please check your order carefully before purchasing, especially when choosing a format.
---

.: Additional Product Images :.



<!- stop the page here> <!end of the page area>

<!-3-Body-stop> <!-4 Table Returns>