<!-3-Body>

<!- start the page here>

Thatched Pub - Low polygon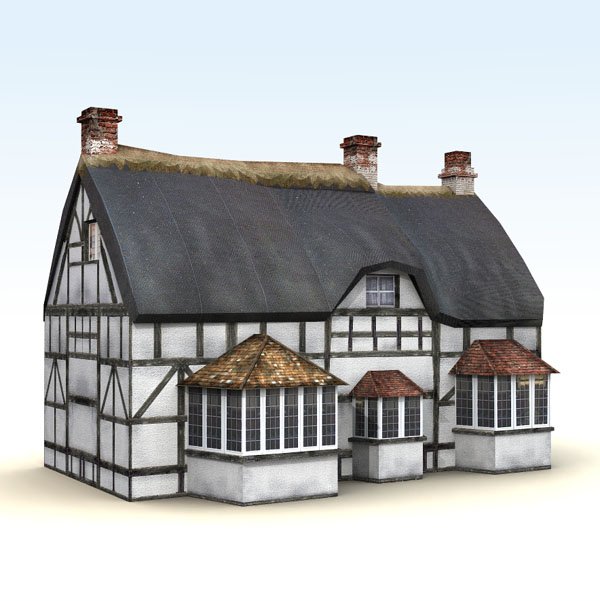 ---
A timbered and thatched pub, or cottage. This is a low polygon model (579 polygons) that is ideal for use with the vue ecosystem, or grouped in the distance with our other low polygon models to place villages and houses in your landscapes.

Group with our sign and tables model (available separately) to place a country pub in your scene.
---
To purchase this product, please use one of the links below:

Poser Format - part of a 4 building collection.
---
Vue Format - single model only
Downloadable File Size: 2.2mb(approx.)
Please note: Each store shown above has different policys and practices with avaliablity, pricing and refunds. So please check your order carefully before purchasing, especially when choosing a format.
---

.: Additional Product Images :.



<!- stop the page here> <!end of the page area>

<!-3-Body-stop> <!-4 Table Returns>