<!-3-Body>

<!- start the page here>

Rail with Ballast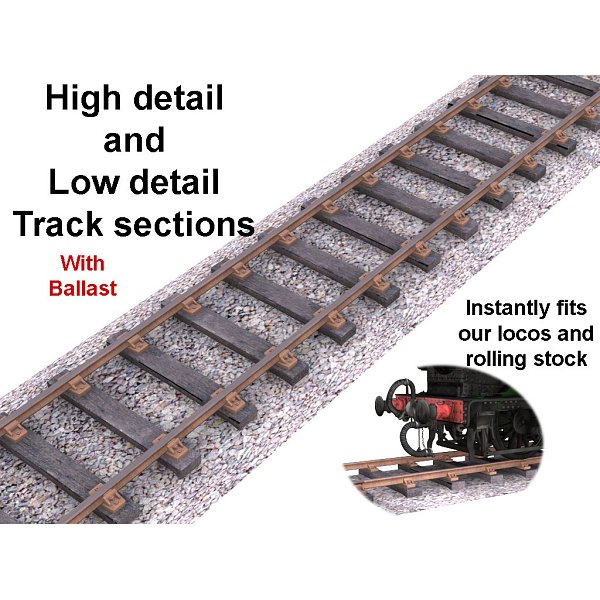 ---
A selection of very highly detailed and very low detail track to build your own railway or railroad.
The track is ready ballasted, and you can select double or single track versions.
The track is scaled to fit our locomotive, rolling stock and trackside buildings. Just duplicate sections of track as needed.
---
To purchase this product, please use one of the links below:

Poser Format:
Downloadable File Size: 21.5MB(approx.)
---

Vue Format: Downloadable File Size: 21.5MB(approx.)

Please note: Each store shown above has different policys and practices with avaliablity, pricing and refunds. So please check your order carefully before purchasing, especially when choosing a format.





<!- stop the page here> <!end of the page area>

<!-3-Body-stop> <!-4 Table Returns>